Home

/

LOCKS

/

ADI 444DDRM Bloklok Double Door RF SCP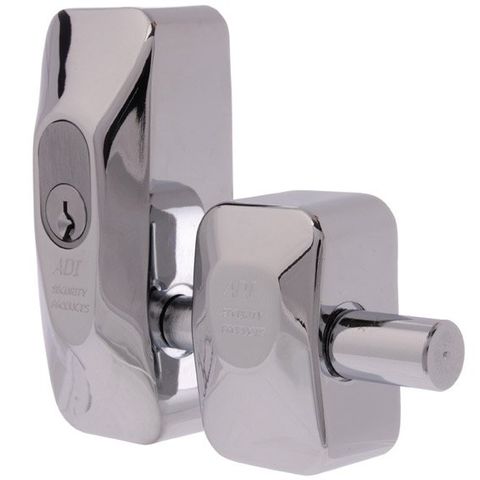 ADI 444DDRM Bloklok Double Door RF SCP
Price:
$322.44 (Incl. GST)
Description
ADI make a version of the popular Bloklok to suit double door applications. This versatile locking unit suits double doors in commercial and industrial applications. Its used primarily on a shop front door for double sliding or double swinging doors. Features include:

-- Two piece unit allowing for fitting to double doors
-- Standard concealed fix model
-- The locking pin extends through both parts of the lock and is secured by locking with the key
-- Made from pressure cast aluminium
-- Hardened 13mm locking pin
-- Standard 6 pin oval cylinder, offering compatibility with security systems
-- Suits Keyline LKW9 (Silca LW5) profile
-- Completely reversible
-- Fixed to the door by 8mm cup head bolts
-- Retains locking pin when unlocked
-- Available in finishes of satin chrome, chrome plate, bronze, brass and black. Other powder coated finishes may be obtainable upon request.