Home

/

LOCKS

/

Lenlok 4395 Roller Door Lock KD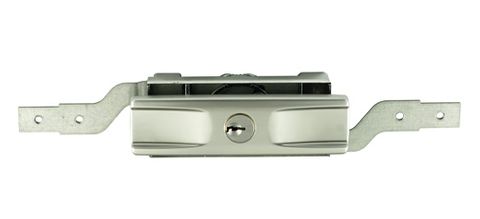 Lenlok 4395 Roller Door Lock KD
POA
Description
Retrofits to existing market standards. When used in conjunction with a separate adaptor plate kit, can retrofit over larger fascia cut outs e.g 3323 and 3369
Supplied with a rekeyable 001 C4 inner (Keyline LKW5 or Silca LW4) style cylinder which can accommodate certain restricted barrel systems
Can be supplied with or without cylinder
Cylinders can be re-keyed without the removal of the main mechanism from the door
Simple changing of the back cam allows the lock to be changed from a freelatching mode into a deadlocking mode and vice versa
Patented cam design prevents cam removal in the locked position
Reverse C4 key required when product is configured for deadlocking mode allowing locking and unlocking from inside. C4 reverse keyblank is only supplied with KA or KD models
Tamper proof screws supplied enhance security in deadlocking mode
Ergonomically designed internal turn offers a more positive grip
Locking arms have a 19mm throw
High quality satin chrome finish zinc alloy fascia
Supplied with tape to hold face plate on for easy installation
Lock body designed for minimum protrusion
Slide arms are constructed from galvanised steel for increased strength and have threaded holes for the screws making installation easier
Lock body has integrated mechanism protectors. These keep the door from applying pressure to the mechanism

Supplied 'keyed to differ' can be 'keyed alike'if required.