Home

/

appLOK Narrow Lockset Rounded - BLK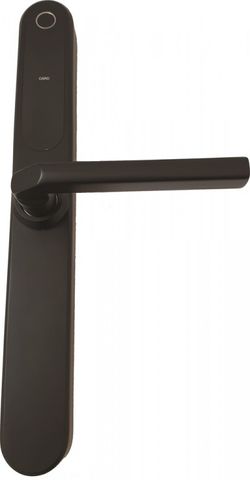 appLOK Narrow Lockset Rounded - BLK
Price:
$660.00 (Incl. GST)
Description
appLOK'" is a series of smart APP operated locksets covering various installation applications for residential and rental properties. All locks and key boxes connect to a simple yet smart mobile APP that utilizes Bluetooth technology to set up and manage your property access requirements.

Specifications
Power Source - 4x AA Batteries (supplied)
Working Environment - -40 to +80c
Door Width - 35mm - 50mm/51mm - 90mm
Backset - 30-60mm
Low battery indicator - Yes
IP Rating - IP55
Construction Material - Stainless Steel
Warranty - 2 year
Certification - Ro HS/CE

Property owners and managers can set various opening times either directly at the door via Bluetooth or remotely using the App or Wi-Fi functions. Remote code access is also available without connecting to the lockset using the unique built-in code algorithm system.
All locks in the series have a range of opening options, including RFID tags, Fingerprint, Code pad, Phone, and mechanical key.

Features
Override key - Yes
Number of Card/Tags - 100
Number of Finger prints - 200
Number of Customized Codes - 150
Number of E-codes - Unrestricted
Number of E-Keys - Unrestricted
Gateway function - Yes
Remote Opening - Yes
One time opening - Yes
Anti-spy opening - Yes
Time-restricted opening - Yes

This lock can operate Optimum series mortice locks.
Downloads